An ongoing series bringing filmmakers and those passionate about the medium together in an unique, intimate setting. Series hosts Bobby Furst and Paul Cullum curate film projects that share a connection to the surrounding desert region of Joshua Tree. Each screening is followed by a robust Q&A session with Paul and audience feedback.
(As seating for each event is limited, please contact us. and get on the guest list for upcoming events.)
July 29th, 2018 - Andrew Douglas/Searching for the Wrong-Eyed Jesus (2003)
Working for the BBC, British documentarian Andrew Douglas traveled to rural Louisiana in 2003 to track down sideways country singer Jim White, whose off-kilter debut, THE MYSTERIOUS TALE OF HOW I SHOUTED WRONG-EYED JESUS (1997), was released on David Byrne's Luaka Bop label. In short order, they manage to circumscribe the Deep South, rooting out fellow travelers like the Handsome Family, 16 Horsepower and Johnny Dowd, with drive-by exegeses by David Johansen (on the Harry Smith folk anthology) and novelist Harry Crews.
PAST SESSIONS
June 8th, 2018 - Christian Camargo/Days and Nights (2014)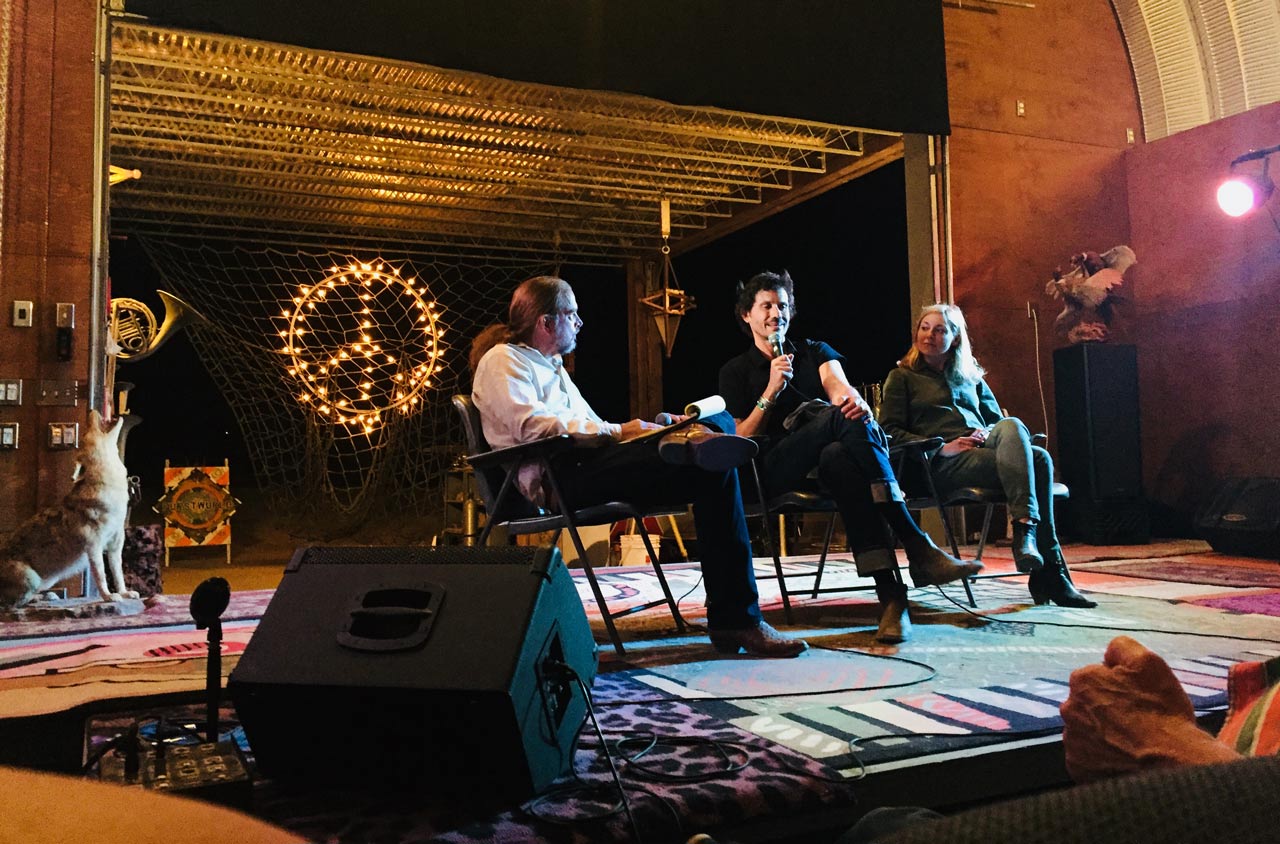 Our first event featured actor Christian Camargo (Wormwood, Dexter), a resident of Joshua Tree, who will screen and discuss his directorial debut. Days and Nights, made in 2014 and distributed by IFC, is a modern adaptation of The Seagull, the first of Anton Chekhov's four major plays. Described by its director as "a film-theater hybrid," it is as much a study of ensemble acting and the symbiotic art of inhabiting a shared space, where silence is often as powerful as the words around it. Drawing liberally on relationships forged on the screen and especially the stage, Camargo employs literally an all-star cast: Allison Janney, Katie Holmes, wife Juliet Rylance, father-in-law Mark Rylance, Katie Holmes, William Hurt, Ben Whishaw, Cherry Jones, Jean Reno and himself, among others. Camargo also wrote the script.
August 27th, 2017 - Allison Anderson, Terry Graham/Strutter (2012)
An aspiring L.A. rocker loses both his band and his girl, but gains the friendship of his own local rock hero.
"IF You want entertainment you get a couple of hookers and an eight ball. Film is too powerful a medium to be just that."
- SEAN PENN